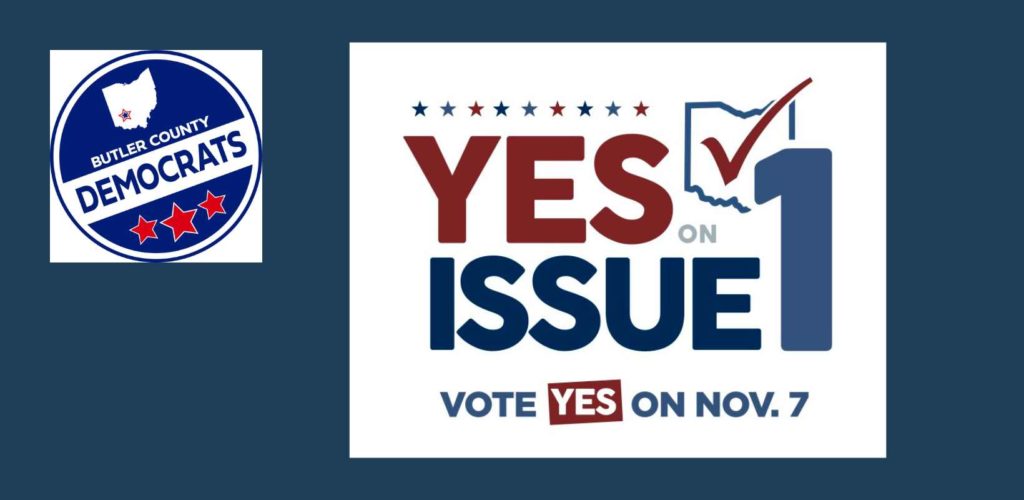 On June 24, 2022, the United States Supreme Court officially issued a ruling in Dobbs v. Jackson Women's Health Organization, overturning Roe v. Wade & taking away the constitutional right to abortion, abandoning almost 50 years of precedent, and paving the way for states to ban abortion.
This ruling led to the implementation of Ohio's 6 week abortion ban…and began a slippery slope toward elimination of other reproductive options.
Ohioans United for Reproductive Rights (OURR) is a Joint Entity formed from the following groups:
OHIO PHYSICIANS FOR REPRODUCTIVE RIGHTS
More than 2,000 doctors, allied medical professionals, business & community leaders, & other advocates committed to enshrining reproductive right in the Ohio Constitution
OHIOANS FOR REPRODUCTIVE FREEDOM
Leading Ohio-based rights groups formed by the ACLU of Ohio, Abortion Fund of Ohio, New Voices for Reproductive Justice, Ohio Women's Alliance, Planned Parenthood Advocates of OH, Pro-Choice Ohio, Pre-Term Cleveland, and URGE
The Right to Reproductive Freedom with Protections for Health and Safety will be on the ballot in November as Issue 1. While we spent all summer working to defeat Issue 1, the goal for November is to push Issue 1 to victory by voting YES.
What does the amendment do?
* Ensures Ohioans have access to safe, legal, equitable, & comprehensive repro care, including abortion.
* Preserves the sanctity of doctor-patient relationship.
* Enables all people to make repro healthcare decisions free from interference of politicians.
OhioVoterGuide.org is a one-stop election information platform that provides Ohio voters with all the necessary information to cast an informed ballot this year. 
How can you help?
We will need as many volunteers as possible to help us have a strong performance in Butler County! We need to knock as many doors as we can, reach out via postcards and phone calls, and pass out cards at polling locations to make sure we're getting the word out to as many voters as possible. Please take our Volunteer Survey and let us know how you can help.
We have a Day of Action scheduled for every Saturday between now and the election. Join us as we talk to voters across the county to gain their commitment to VOTE YES on Issue 1 this November. RSVP Today!
ODP is running Virtual Phonebanking every Tuesday and Thursday from 5:30-7:30pm until Election Day. Sign up here to help us reach out to voters in Butler County and across the state.
A super-easy way to help get the word out to friends & family in Ohio about voting YES on Issue 1 is to reach out via text or to print & carry palm cards to give out when you talk to people during the course of your day. To help you out, here's a sample script that you can copy and send to your friends and family.
We are also taking requests for YES on Issue 1 yard signs. *WE DO NOT HAVE SIGNS YET, but our volunteer team will deliver when they arrive. Request your yard sign here: https://forms.gle/8YuMoXzKxsjSGDg87.
And finally, please consider chipping in to help offset the cost of yard signs. We appreciate your help in making sure we can get signs out all over the county! https://secure.actblue.com/donate/reproyardsigns
Voter Registration
The first step in getting people out to vote in November is making sure that people are registered. This is something that everyone can help with. Talk with your neighbors, friends and family. Know a family with a young adult who will be 18 before the election? Or have neighbors who just moved to your neighborhood? Use our Voter Registration Toolkit to help make sure they are registered.
All Ohio voters are eligible to vote by mail. In order to do so you must complete an application.
Applications must be requested no later than October 31. If you plan on voting absentee, we suggest requesting your ballot as soon as possible.
All mail in ballots must be postmarked and mailed by November 6th. You may drop them off at the board of elections by 7:30pm on Election Day.
Don't Forget Your Identification
Unexpired Ohio driver's license or state issued ID with your current address. Includes paper interim driver's license.
Valid Military ID
US Passport
If you don't have a photo ID, make a plan now to get one. Go to the Ohio BMV website to make a plan to get your free photo ID.
For a complete list, please visit the Ohio Secretary of State's site.
Early Voting Starts October 11th!
Weekdays October 11th-October 27th 8:00am – 5:00pm
Monday October 30th 7:30am – 7:30pm
Tuesday October 31st 7:30am – 8:30pm
Wednesday-Friday November 1st-3rd 7:30am – 7:30pm
Saturday November 4th 8:00am – 4:00pm
Sunday November 5th 1:00pm – 5:00pm
All early voting takes place at the Butler County Board of Elections:
1802 Princeton Road, Suite 600
Hamilton, OH 45011
(Click for map)
November 7 6:30am – 7:30pm
Polling locations commonly change. Save time and don't end up at the wrong place by checking your polling location.
Running into problems?
If you're having any problems at all, there are people that can help. Don't let troubles take away your right to exercise your vote. Instead contact one of the following:
Butler County Board Of Elections: (513) 887-3700
Democratic National Committee Voter Hotline: 1-833-DEM-VOTE (1-833-336-8683)
Ohio Secretary of State: (877) SOS-OHIO (767-6446)
Ohio Voter Assistance Hotline: (844)-OH-I-VOTE (644-8683)
Do not hesitate to call any of the numbers above to get the help you need. It is your right to vote.
Election Integrity
Have questions on exactly what happens with your ballot? Don't listen to just anyone. We have a presentation by Eric Corbin, the deputy director of Butler County Board of Elections to tell you all you need to know.