The Role of FDR's 'Black Cabinet'?Led by Mary McLeod Bethune, this informal network of advisors was the first group to press for civil rights from within the federal government.FARRELL EVANS FEB 10, 2023 During President Franklin D. Roosevelt's administration, an informal network of more than 100 African American government employees formed the Federal Council on Negro Affairs. More popularly known as the "Black Cabinet," they worked to lobby the administration for equal rights and opportunities for African Americans. Other U.S. presidents had occasionally called on outside Black leaders for advice on race matters, but parts of the Roosevelt administration had made a concerted effort to hire Black federal employees, and this was the first group to organize an effort from inside the government to attack racial discrimination. READ MORE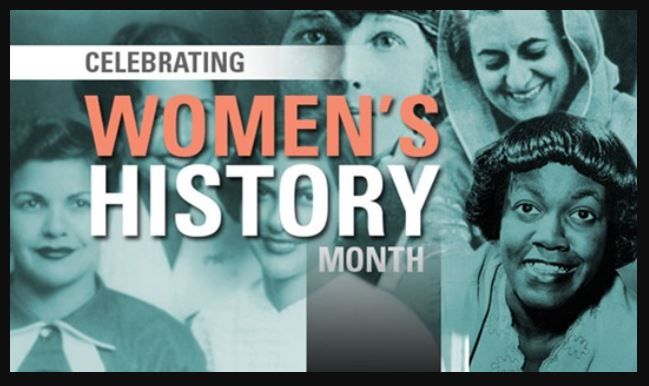 Women's History Milestones: A TimelineFrom a plea to a founding father, to the suffragists to Title IX, to the first female political figures, women have blazed a steady trail towards equality in the United States. HISTORY.COM EDITORSUPDATED:MAR 1, 2023ORIGINAL:FEB 26, 2019 Women's history is full of trailblazers in the fight for equality in the United States. From Abigail Adams imploring her husband to "remember the ladies" when envisioning a government for the American colonies, to suffragists like Susan B. Anthony and Elizabeth Cady Stanton fighting for women's right to vote, to the rise of feminism and Hillary Clinton becoming the first female nominee for president by a major political party, American women have long fought for equal footing throughout the nation's history. And while some glass ceilings have been shattered (see: Title IX), others remain. But progress continues to be made. As Clinton said while accepting her nomination, "When there are no ceilings, the sky's the limit." READ MORE
We have seen in the past few years, how ignorance and misunderstanding has impacted the Muslim American community in Butler County and surrounding area. It is our responsibility to learn how to best support our Muslim American neighbors. Their concerns are our concerns and we must be inclusive of their voices as we move Butler County forward. The Islamic Center of Greater Cincinnati, hosts their Know Your Neighbors event the first Saturday of the month. The Butler County Democratic Party and our Diversity, Equity and Inclusion Committee will be organizing attendance for anyone who wishes to participate in this event. On March 4 at 12:45 pm, we will be meeting at the The Islamic Center of Greater Cincinnati, located at 8092 Plantation Dr. in West Chester. PleaseRSVP at https://www.mobilize.us/butlercountydems/event/551034/ We encourage all of you to make an effort to attend this session. You will learn about the major beliefs in Islam, their commitment to our community and have the opportunity to ask any questions you have.
Please join us for Butler Dems Do…BINGO on Thursday, March 9. Bingo starts at 7 pm, so get there early to order food & drinks. Seating is limited, so sign up now athttps://secure.actblue.com/donate/demsdo.03092023 Have you ever considered running for office? This year, there are open positions for school board members, township trustees, city council members and more all across the county. And YOU could be the right person to fill one of those offices. And the Butler County Democratic Party is here to help you. We have one remaining Run for Office Information Session where you can learn more about the open positions. And if you do run for office, we'll have sessions later in the year training you on all the key elements you need for running a strong campaign. Sign up today:Virtual Run for Office (March 28): https://mobilize.us/s/p6nVGVMore information will be provided after registration.
 For incumbent office holders who are planning to run for re-election, we are offering refresher training with our Campaigns: 201 session. Topics covered include how to talk about your wins, overall messaging, fundraising, voter contact and marketing and more. Join us in person on March 11 from 9am-3pm to get geared up for the 2023 campaign season.RSVP today: https://mobilize.us/s/dSH017 For new first-time candidates we have our Campaigns: 101 session on Saturday, April 22 from 9am-5pm at BCDP headquarters.RSVP today for Campaigns 101: https://mobilize.us/s/HRoXhe  Join Us for the Annual Spring Gala Plans are underway for the 2023 Spring Gala! Join us for a festive evening, featuring a panel discussion with officials who flipped the switch (and the district) in Ohio. The Gala is on Saturday April 15 at the Oscar Event Center. VIP Reception starts at 5:30, and the dinner and program start at 6:30. Early bird tickets are available now, or if you have a group you can sponsor a table. In addition to the silent auction, wine pull and split the pot, this year we are raffling off two tickets to Moulin Rouge, dinner in downtown Cincinnati and overnight hotel accommodations. Tickets are just 1 for $25 or 5 for $100, and you don't need to be present to win. So if you can't attend but you'd still like to support the Gala, this is the perfect opportunity. You can purchase event tickets or raffle tickets here: https://secure.actblue.com/donate/bcdp2023gala We are also still accepting award nominations for the Gala as well. Submit your nominations here: https://bit.ly/2023BCDPGalaNoms


Campaign Management Bootcamp The Ohio Democratic Party's Main Street Initiative is offering a bootcamp covering topics like planning your campaign, crafting your message and narrative as a candidate, fundraising, engaging with the media and getting your message out via various communications channels, direct voter contact and field organizing, and more. Once you are accepted, you will receive the location, full schedule, and other materials. This training is free and lunch is provided.  Because this event has a fixed number of spots, priority will go to candidates, staff, and volunteers who plan to get involved in 2023 campaigns, though we also welcome potential future candidates, party activists and volunteers, and other good Democrats who want to get involved to register as well.   This bootcamp will go from roughly 9 AM to 5 PM. Saturday, April 29 in Warren County – Click here to register 

Volunteer Opportunities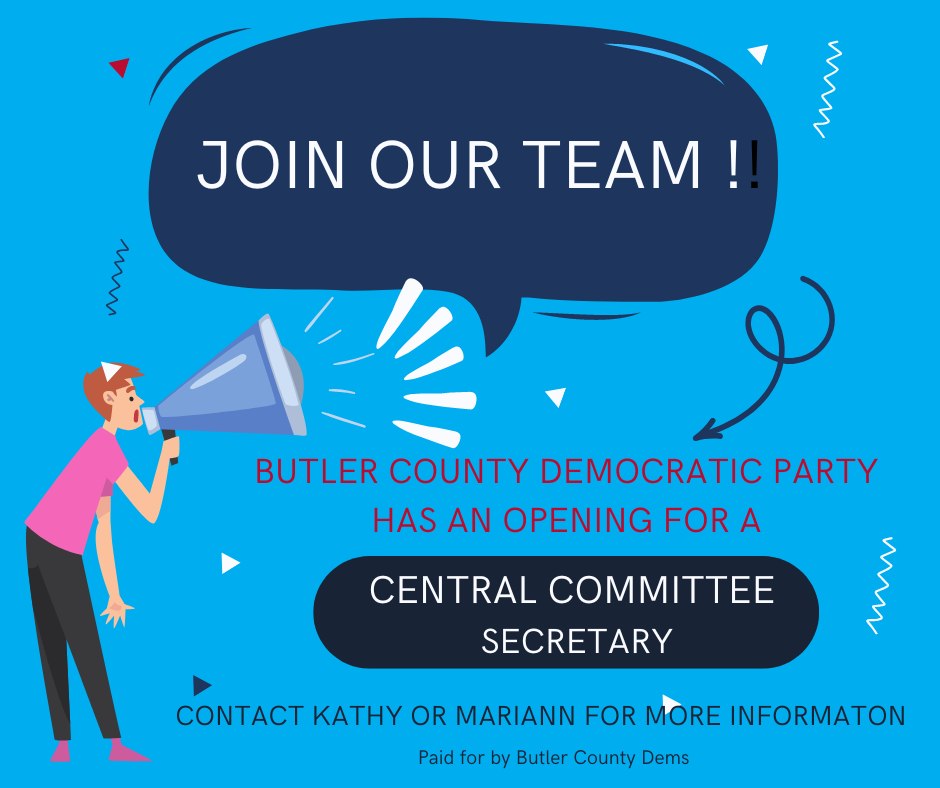 BCDP has an opening for the Central Committee Secretary. Any central committee member interested in learning more about the position should contact BCDP Central Committee Chair, mariann penska by leaving a voicemail at 513-896-5201 or send her an email at mariann@butlercountydems.org. 

There are open shifts available for anyone interested in volunteering at the BCDP office. Our office manager will show you what to do and is only a phone call or email away if you need assistance.  Your help is needed. Contact office manager Dave Spurrier at 513-896-5201 or by email at butlercountydems@gmail.com, if you'd like to learn more.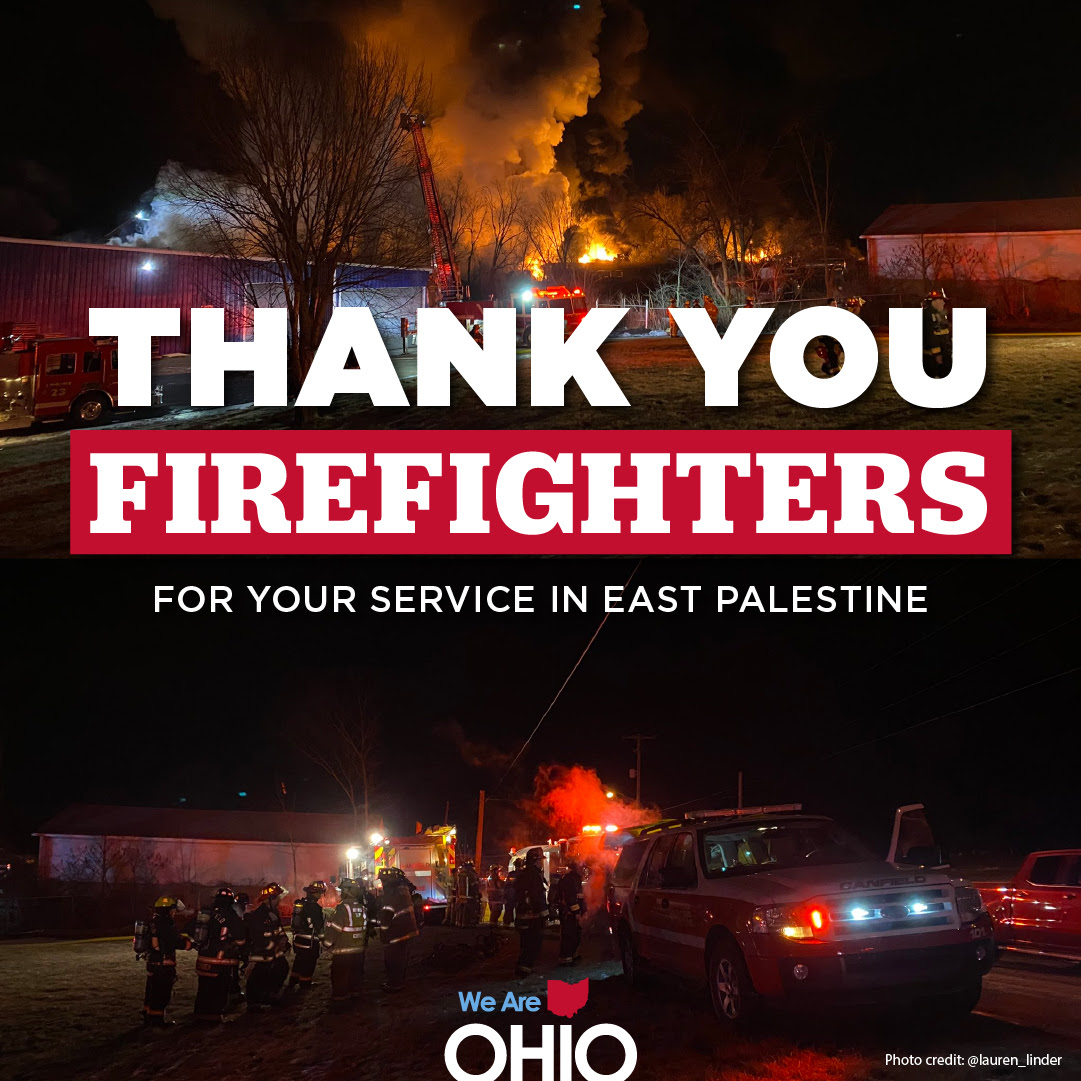 Ohio Senate holds first train derailment hearing on East Palestine disaster
Ohio's U.S. Senators Sherrod Brown, J.D. Vance also introduce rail safety bill. Haley BeMiller The Columbus Dispatch READ MORE 
Householder denies D.C. dinners, tying donations to legislation
Former OH House speaker testifies in his own defenseBY: MARTY SCHLADEN – MARCH 1, 2023 6:48 PM READ MORE 
A behind-the-scenes look at how Ohio enacted the most restrictive voter photo ID law in America
Lawmakers ignored a variety more moderate restrictions proposed by secretary of state and law firmBY: ZURIE POPE – MARCH 1, 2023 5:00 AM READ MORE 
Ohio Senate committee passes education overhaul, moves measure to full chamber vote
BY: SUSAN TEBBEN – MARCH 1, 2023 4:55 AM READ MORE 
Process to appoint new Republican member to Ohio House fires up feud between speaker, rival
The Statehouse News Bureau | By Karen KaslerPublished March 2, 2023 at 12:04 AM EST READ MORE
How strong is Dominion's defamation case against Fox News? 
Legal experts weigh inBY STEPHEN BATTAGLIO STAFF WRITER MARCH 1, 2023 6 AM PT READ MORE
The War on Courts And the Enormous Opportunity in Wisconsin
David Pepper March 1, 2023 When the other side shows you what they care about the most—and what they're most afraid of—you better take the hint. And then act on it. And those attacking democracy have shown that one thing they are deathly afraid of are independent courts, which offer a robust check on the legislatures the far right has hijacked through extreme gerrymandering, and where they do so much of their damage. READ MORE 
Letters from an American
March 1, 2023Heather Cox Richardson Drugmaker Eli Lilly announced today that it will cap the cost of insulin at $35 a month, bringing costs for people with private insurance and those without insurance who sign up for Lilly's copay assistance program into line with the $35 cap for Medicare recipients Congress imposed with the Inflation Reduction Act last August.
Republicans all voted against the Inflation Reduction Act and explicitly stripped from it a measure that would have capped the cost of insulin at $35 for those not on Medicare. They continue to oppose the measure. On February 2, 2023, newly elected House Republican Andy Ogles (TN) introduced his first bill: a call to repeal the Inflation Reduction Act, claiming it "took a gigantic step toward socialized medicine." The bill had 20 far-right cosponsors. READ MORE 
(Compiled from Capitol Letter, Ohio Capital Journal and various news media sources) 
In DEW course: The Ohio Senate passed Senate Bill 1, sending the measure to the House, which would reconfigure the Ohio Department of Education to the Department of Education and Workforce, or DEW. The bill guts the Ohio State Board of Education of most of its power. Laura Hancock reports the Cleveland City Council opposes the measure, as do many in the education community, believing it's a power grab now that there are more Democrats on the state school board. The bill likely won't be ready for implementation before the 2023-2024 school year starts.  
Road map: The Ohio House passed a two-year, $12.6 billion transportation budget on Wednesday, but the GOP supermajority didn't have enough support within its caucus to pass the bill with Republican votes alone. Jeremy Pelzer reports that Democrats, who helped choose Republican Speaker Jason Stephens in January, again gave the speaker an assist by backing the bill after getting several amendments they supported. The transportation budget, which must be adopted by March 31, now goes to the Ohio Senate.  
Railroaded: Ohio and Pennsylvania's U.S. Senators say they're introducing a bipartisan rail safety bill Wednesday that's intended to prevent future train catastrophes like the Feb. 3 Norfolk Southern derailment in East Palestine, Ohio, Sabrina Eaton reports. It would create new safety requirements and procedures for trains carrying hazardous materials like the vinyl chloride released in East Palestine, such as requiring rail carriers to provide advance notification and information to state emergency response officials about what they are transporting, setting rules for train size and weight and imposing requirements to prevent blocked rail crossings.  
On track: The Federal Railroad Administration is kicking off a new nationwide program of focused track inspections on rail routes that carry large amounts of hazardous and flammable materials after the derailment, Eaton writes. FRA Administrator Amit Bose told reporters his agency will use a combination of human inspectors and technology, including a specialized track inspection vehicle, to ensure track safety. He said FRA will also scrutinize signal and train control infrastructure systems, examine operatingsz practices of dispatchers and crew, and look at mechanical equipment that transports hazardous materials, including tank cars.  
Potential aid: President Joe Biden's administration is considering economic relief for East Palestine as its residents cope with the fallout from the derailment. Citing four people briefed on the matter, The Washington Post reports that "White House aides are weighing if or how they can provide economic relief … although it remains unclear what form it could take." However, details about any action remain scarce and the White House continues to say the railroad must pay for the disaster.  
Havana syndrome: Dayton Republican Rep. Mike Turner, who chairs the House Permanent Select Committee on Intelligence issued a joint statement with his committee's top Democrat on a new intelligence community determination that mysterious ailments known as "Havana syndrome" which have affected U.S. embassy personnel around the world weren't caused by an adversary's actions. The pair said their committee will take a "skeptical approach and test the assumptions" of the report, and "expects Intelligence Community leadership to continue to assess the causes of these incidents, collect reports, and to modify its conclusions as appropriate on the basis of any new evidence or analysis."   
Legal challenges: The Statehouse News Bureau's Jo Ingles is reporting, "If reproductive rights amendment gets on Ohio ballot and passes, it could still face challenges." 
Frank goes to Washington: Secretary of State Frank LaRose is planning a fundraiser in Washington, D.C., on Wednesday ahead of his appearance at the Conservative Political Action Conference on Saturday, where he will be the only elections official to speak at an event called "They Stole it From Us Legally." Per Tobias, all 10 of Ohio's Republican Congress members appear as billed guests on the fundraiser's invitation. They have reason to try to get on LaRose's good side – he is one of the seven members of the Ohio Redistricting Commission that will redraw Ohio's congressional districts later this year. At CPAC, a LaRose spokesman said he will focus on the accuracy of Ohio's elections, and that LaRose has not taken the position that the election was stolen. An earlier version of the event was titled, "Easy to vote, hard to cheat," a catchphrase long used by LaRose and other Republicans.  
Back to school: University of Cincinnati trustees voted Tuesday to create The Portman Center for Policy Solutions, designed to encourage results-oriented public service in the tradition of newly retired U.S. Sen. Rob Portman, a Cincinnati Republican, Sabrina Eaton writes. "I view it as a way to engage young people in public service, encouraging civility, bipartisanship and finding common ground," Portman said in an interview. 
Mr. Clean up: EPA Director Michael Regan on Tuesday said he wouldn't let his children play in East Palestine's dirt, creeks, or streams that contain rainbow colored chemical residues from a Feb. 3 train derailment as he vowed to hold the Norfolk Southern railroad company responsible for cleanup, Eaton writes. In his third trip to the Pennsylvania border community, Regan said clean up continues at a "rapid pace," and his agency is awaiting a longer-term work plan from Norfolk Southern that will outline "every single necessary step" to clean up the environmental damage caused by the derailment. 
Taking bets: Ohioans wagered more than $1 billion in the first month of legal sports betting in the state. Sean McDonnell reports that bettors won $884 million and lost about $230 million in January, with most wagers being made on smartphone apps. The state's tax cut is about $21 million. 
Take two: A group trying to amend the Ohio constitution to end qualified immunity for police officers has re-filed their proposed ballot initiative. The proposal, now called Protecting Ohioans' Constitutional Rights, was filed with Attorney General Dave Yost's office on Tuesday. This is the second time the group has done so – Yost rejected the last submission on Nov. 22, taking issue in part with its name, which at the time was The Ohio Civil Liberties Restoration Act. The campaign's board members include several people whose relatives were shot and killed by police. 
Below average: Ohio ranked 37th in the U.S. for the number of women in the General Assembly in 2022. In the Ohio Senate, there were just eight women out of 33 total senators. There were 30 female representatives in the House, out of 99 total. In all, women make up just 28.8% of the representation in the Ohio legislature, according to Rutgers University's Center for Women in Politics. Ohio has fallen since the previous year, when it was 28th highest in the country in the number of women in the legislature, at 29.5%. The center says it tracks women because their life experiences and challenges often turn into legislation that help women in the state.
It takes your support for the Butler County Democratic Party to maintain an office and have the financial stability to be able to support Democratic candidates and issues. Every January, the BCDP has to rebuild its financial support by asking Democrats and like-minded citizens who believe that Butler County is a better and safer place to live when there is more than one party rule. Please Join, Renew, or Upgrade your yearly BCDP dues-paying membership. Support the efforts of the BCDP. Every dollar goes to elect local, state, and national candidates in this pivotal next year. Zero goes to pay salaries of our all-volunteer officers and staff. Click on the membership links to see how to contribute. Whether you choose a recurring monthly or a one-time-only contribution, you'll know your gift is helping to restore and promote democracy and "keep the lights" on locally. You can go to this link and support your Butler County Democratic Party with a dues-paying membership. An easy to do sustaining donation each month helps with a predictable amount of support. Or you can make a single yearly donation. For those who prefer to write a check, make it payable to the Butler County Democratic Party and mail it to the BCDP at 224-226 Park Avenue, Hamilton, OH 45013. If you have nothing to spare, not to worry, membership and a voice in this party are free.
Saturday Mar 4, 2023 Thursday Mar 9, 2023Know Your Neighbor event, 12:45 pm at The Islamic Center of Greater Cincinnati https://www.mobilize.us/butlercountydems/event/551034/ Dems Do BINGO! 7:00 p.m. at Shooter's Bar & Grill Team Room, 4981 Winners Circle Dr., Hamilton. $10 limited seating.
Thursday Mar 30, 2023BCDP Executive Committee Meeting, 6:00pm Butler County Board of Elections
Saturday Apr 15, 2023BCDP Gala, Oscar Event Center